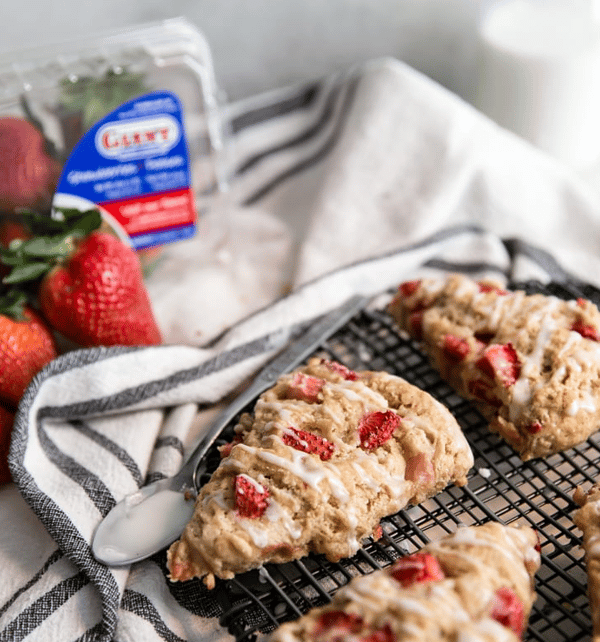 Mother of Scones here again! See this post for "Mother of Dragons" reference.
Baking scones is one of my favorite things. And if you're thinking, "How the heck do you make scones?" I feel you. I was there. I was a scone lover and home baker who did not know how to make them for the longest time. Several year ago now my best baking Pal told me it wasn't hard and I didn't believe her until I tried it myself.
Four years later and baking scones at home is one of my favorite weekend activities.
Making scones is actually a pretty simple process, there are just a few steps one must take in order to yield the most delicious scones.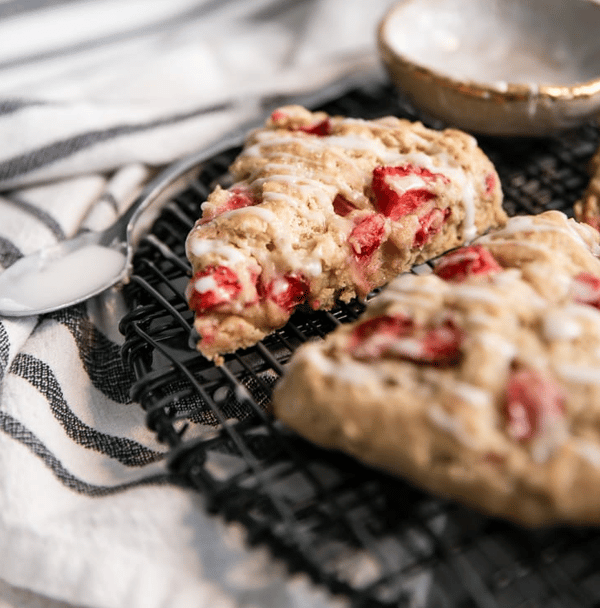 BAKING SCONE TIPS
Frozen fat is a MUST and will keep the texture of the scones from turning into more muffin-like.
If your dough becomes too soft, or room temperature, place the dough into the fridge for 30 minutes prior to baking.
When adding the milk to the dough, only add just enough so that the batter is not too dry or overly wet. I used 3/4 cup and 1 tablespoon for this recipe, using whole wheat pastry flour. If you're using whole wheat white flour, or half all-purpose with whole wheat, the liquid amount may be slightly different. So fold the strawberries in gently as you pour the milk and continue mixing without adding all of the milk, unless it's needed. If your dough is super wet, you'll need to add more flour.
Use a large sharp knife to slice the dough and wipe clean between each slice if needed.
You can also use a biscuit cutter to make round scones.
After visiting Great Britain I don't understand why America chooses to make triangle scones, but apparently we do.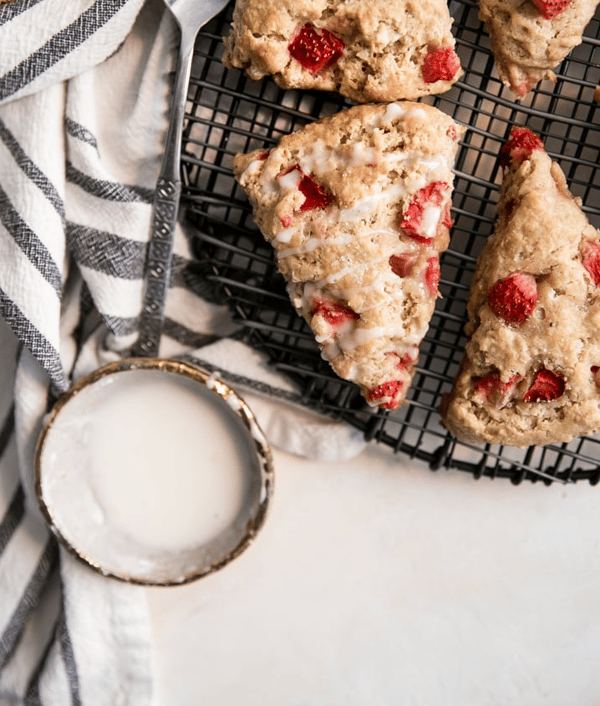 TIPS FOR SELECTING THE BEST STRAWBERRIES
When selecting strawberries at your local grocery store look for:
fresh green caps
natural sheen
plump berries
bright red coloring